Photography is my first, last and forever love, crocheting is my present love.
Martha is my cat. I crochet mostly for fundraisers and for Martha's Facebook friends. Oh, right … my name is Tanja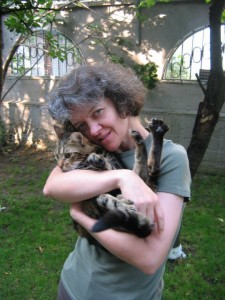 My patterns are and always will be 'free', I am a true believer in sharing information – after all, I learned from the others and most of the information I found was free.
I can't 'share' knowledge and skills, that is up to each and every one of us to gain.
You can find all posts in the left menu, or simply press here:
https://www.marthas-world.com/news/
To find my patterns, and the links I recommend, go to the Upper menu
enjoy!
Martha & Tanja