… COMES AROUND!
or "How this wool traveled from UK to Serbia – and back!"
When we visited our friends Rhianon & Richard in Hereford last summer, they took us, well, everywhere! I could write quite a long  story about that journey.  Maybe some other time, I do have loads of photos …
Among the other places, R & R took us to lovely Welsh town of Hay, known as  Hay-on-Wye … and did I find this shop …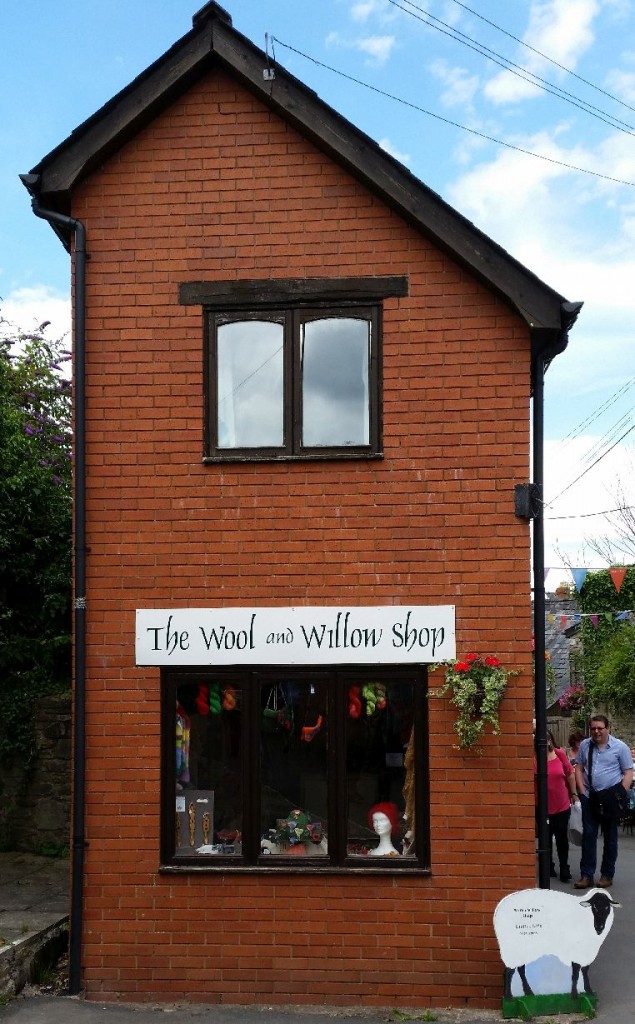 … and did I discover that yarn …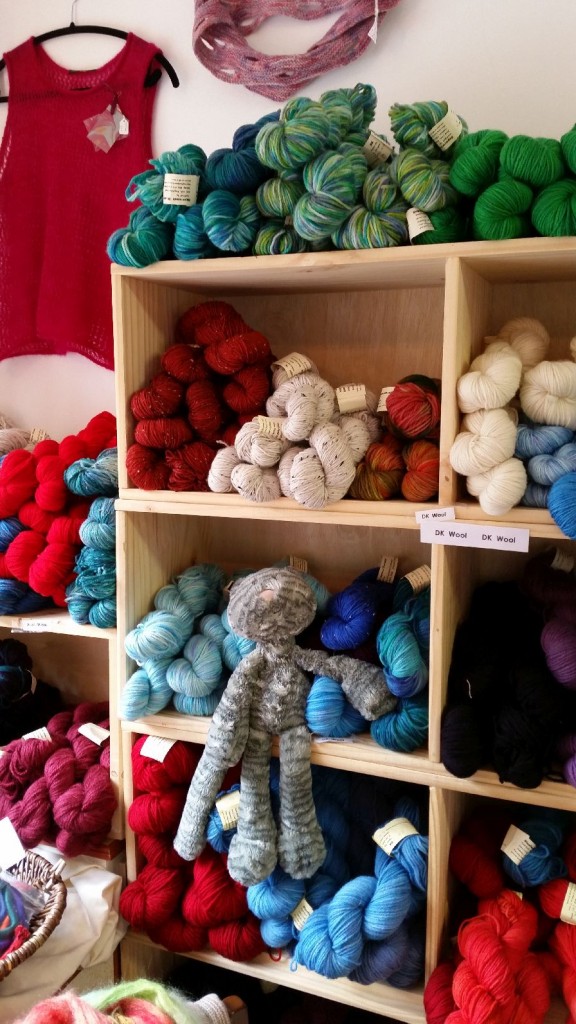 Oh, yes … the softest merino & bamboo mix… Yummy! But only one skein in 'autumnal' was available. I bought few skeins of double knitted merino wool  in blue/green, though, but that is another story. The beauty of hand-dyed yarn – every skein is unique …
I really loved that thinest thin autumnal yarn, I made a pair of  mittens  with it.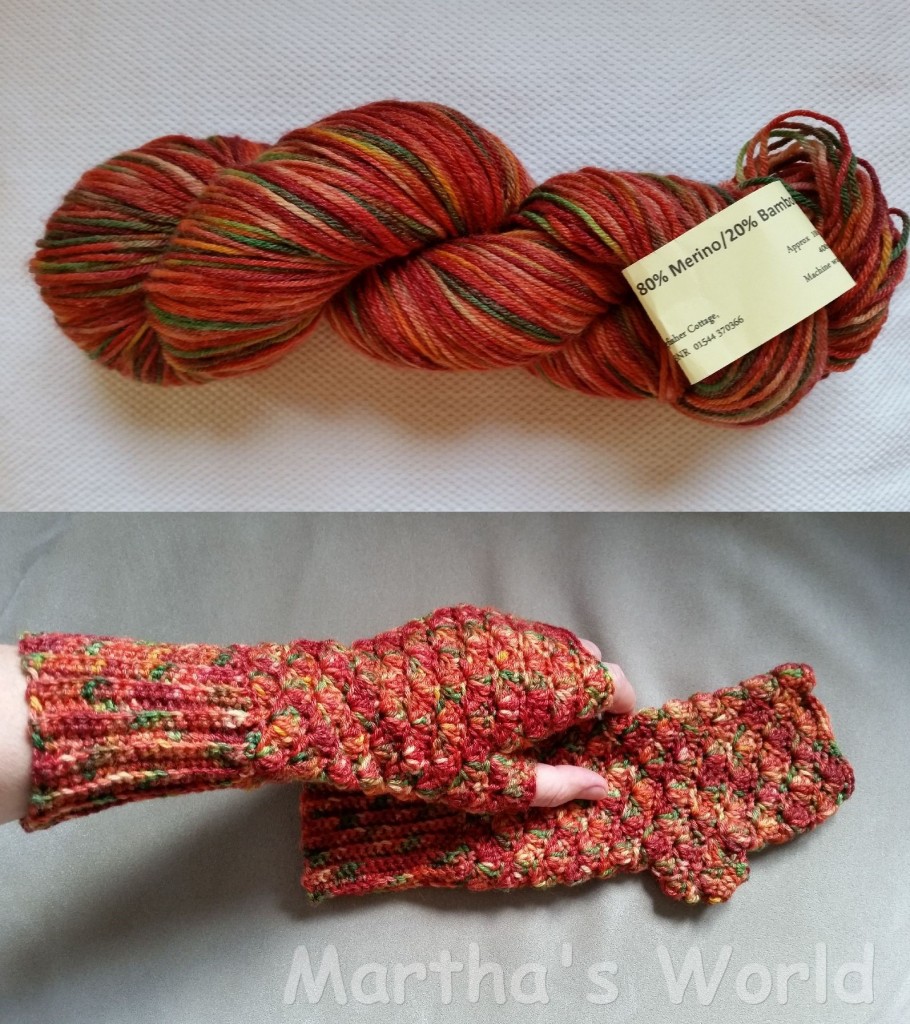 … And I wanted more …. Me being me …  I tried to find The Wool and Willow Shop online,  but no success. Luckily, I found the designer, lady who dyed that particular skein, Mrs Jenny Cook (Kingfisher Cottage).  And Jenny dyed few more skeins for me, in a similar colour scheme!
Who else could I make a shawl with that new yarn for, but Rhianon!? 🙂 As of today, the yarn is back in UK, crocheted into a shawl … 2,000+ miles journey! And I can finally post  photos! YAY!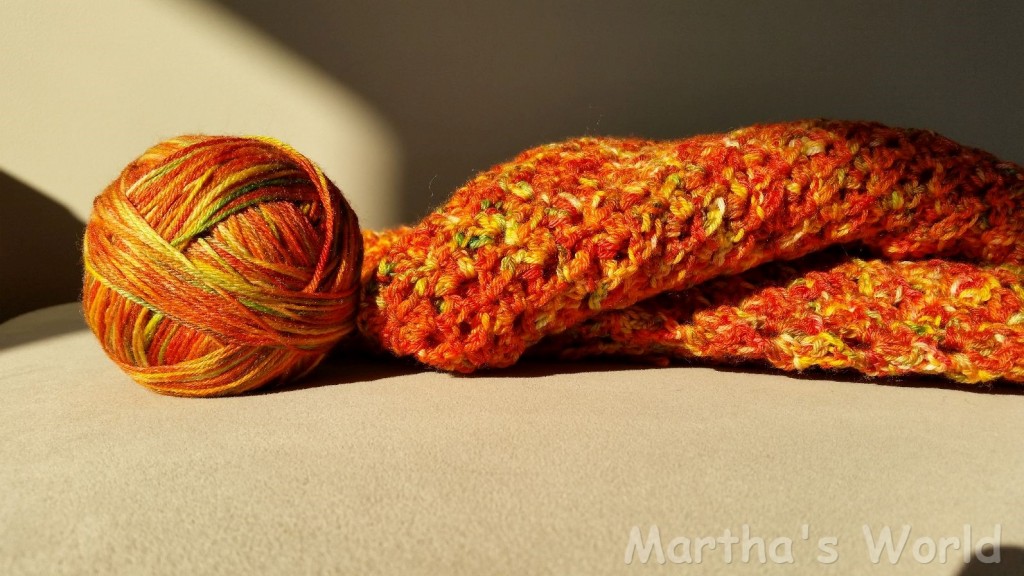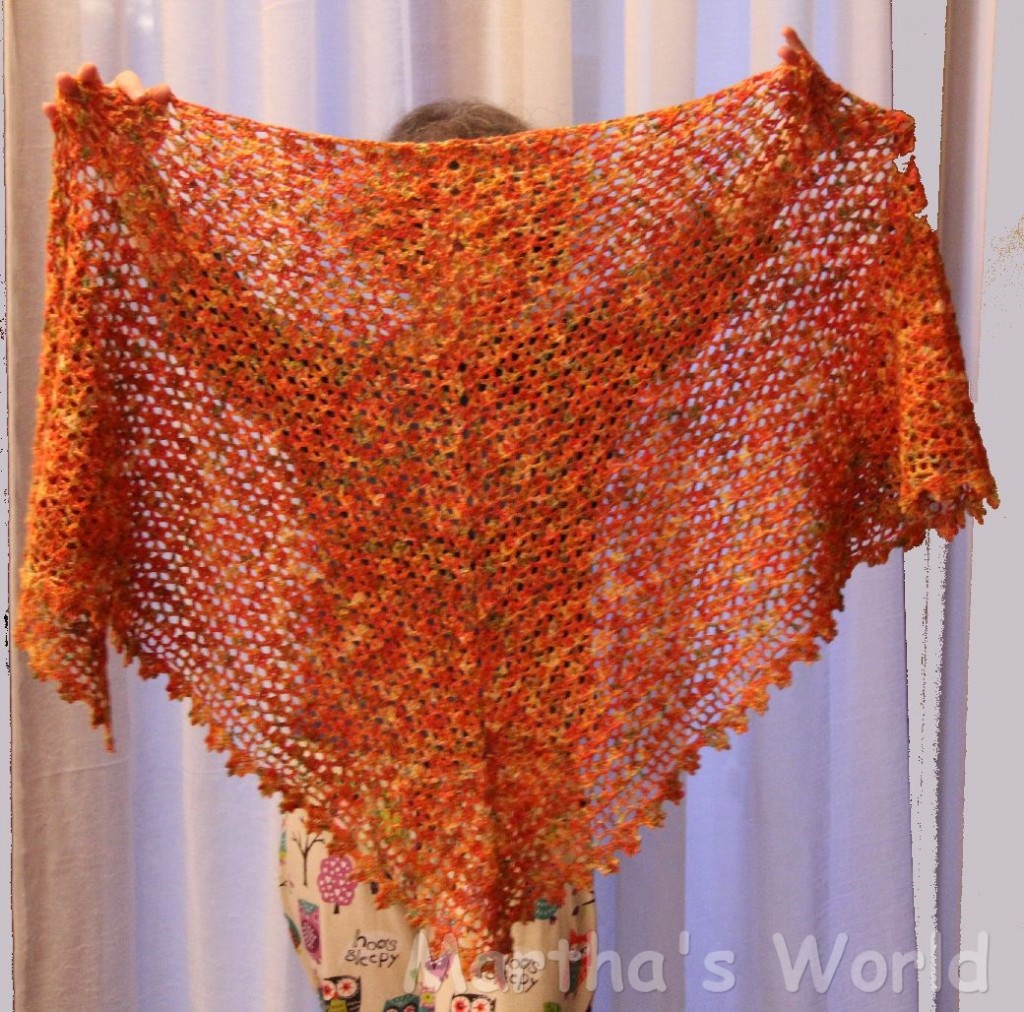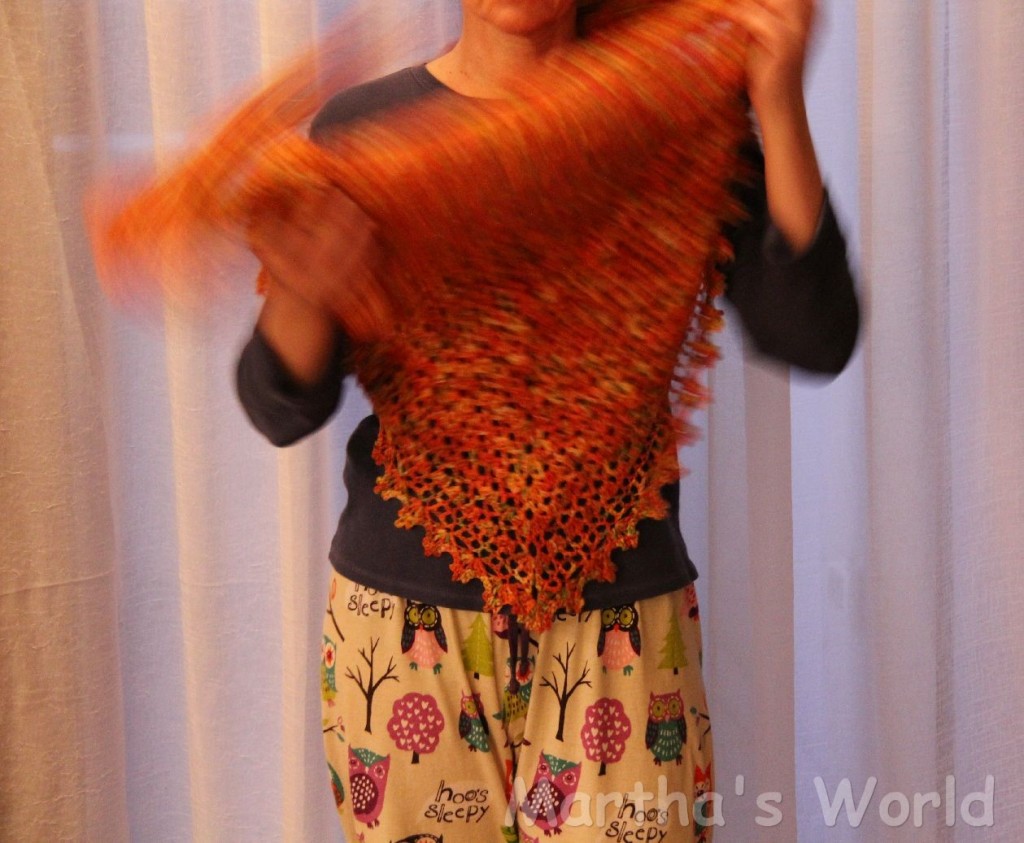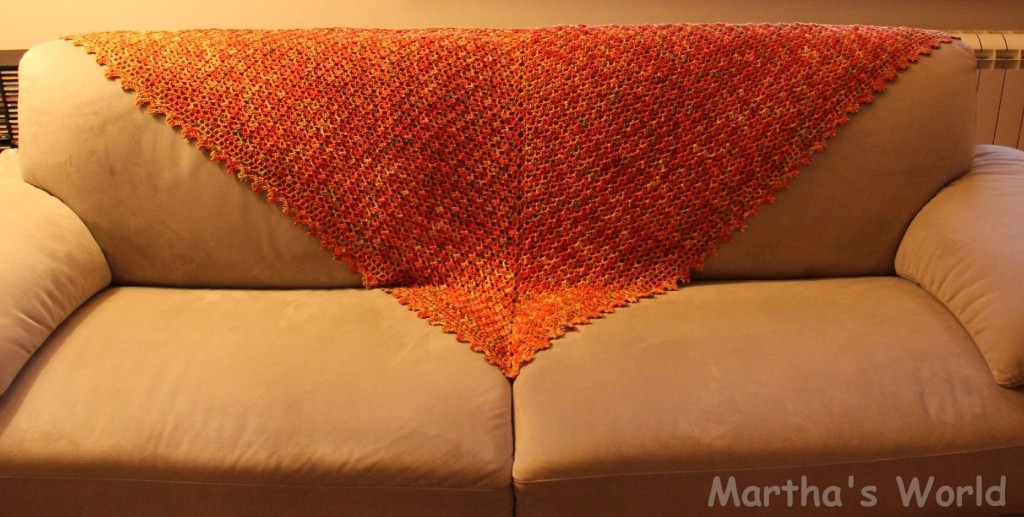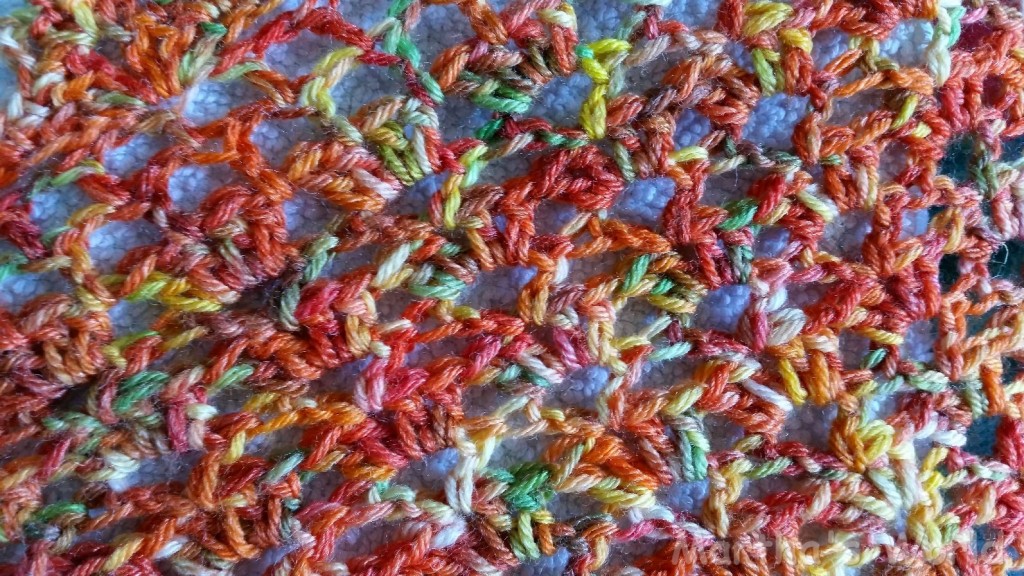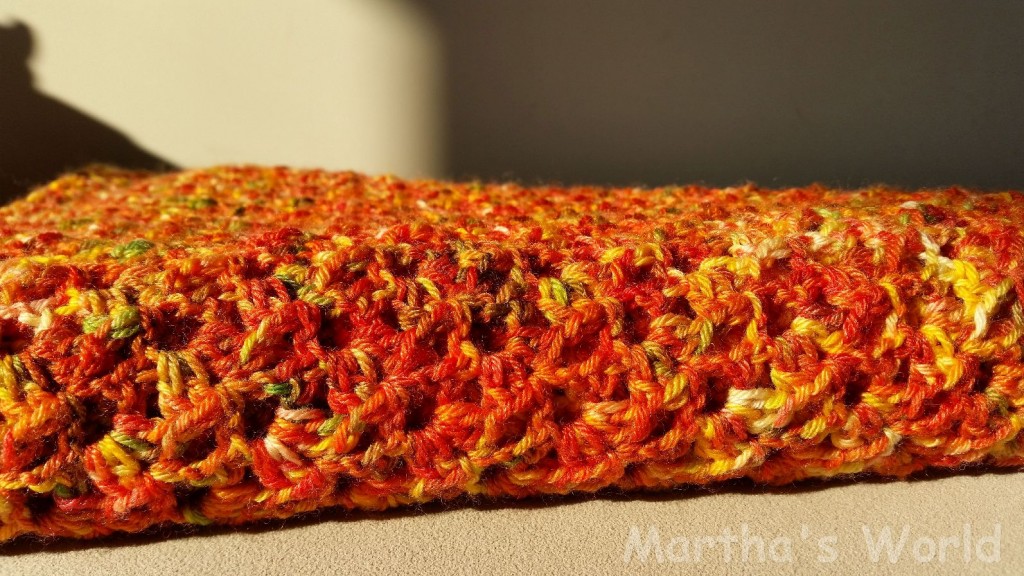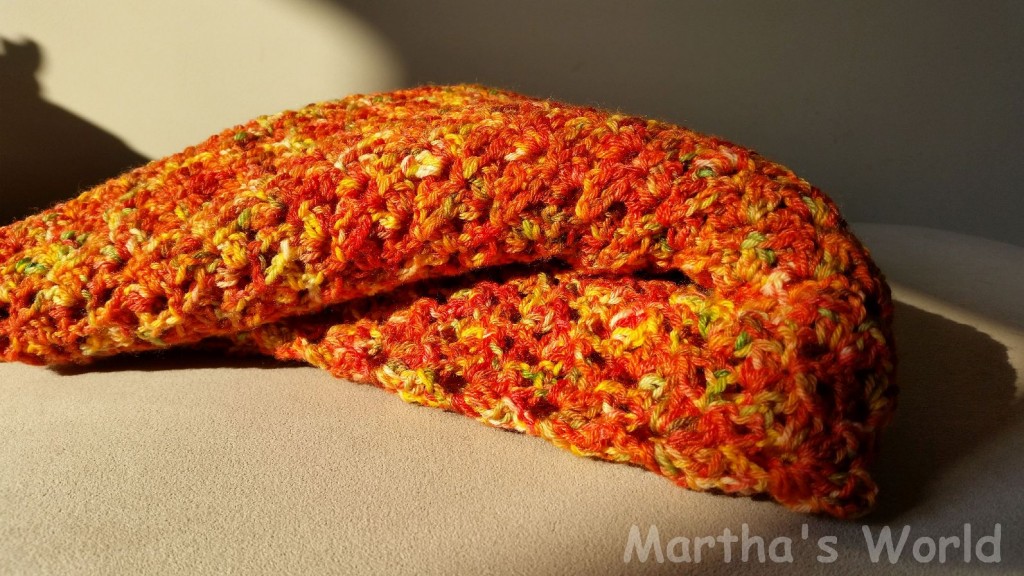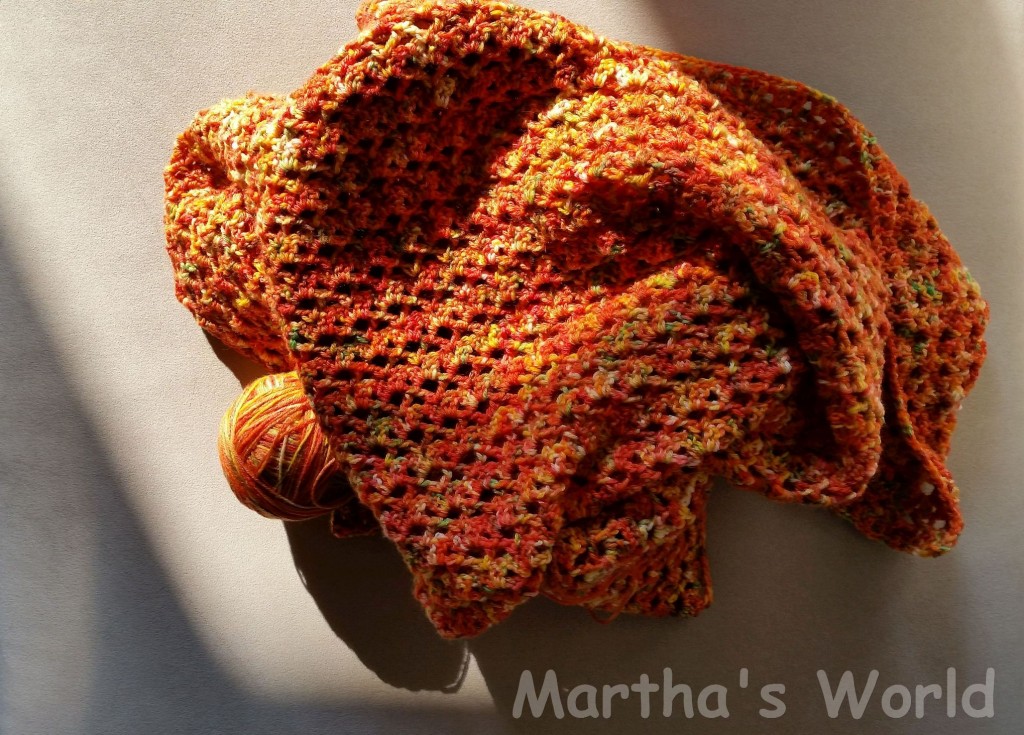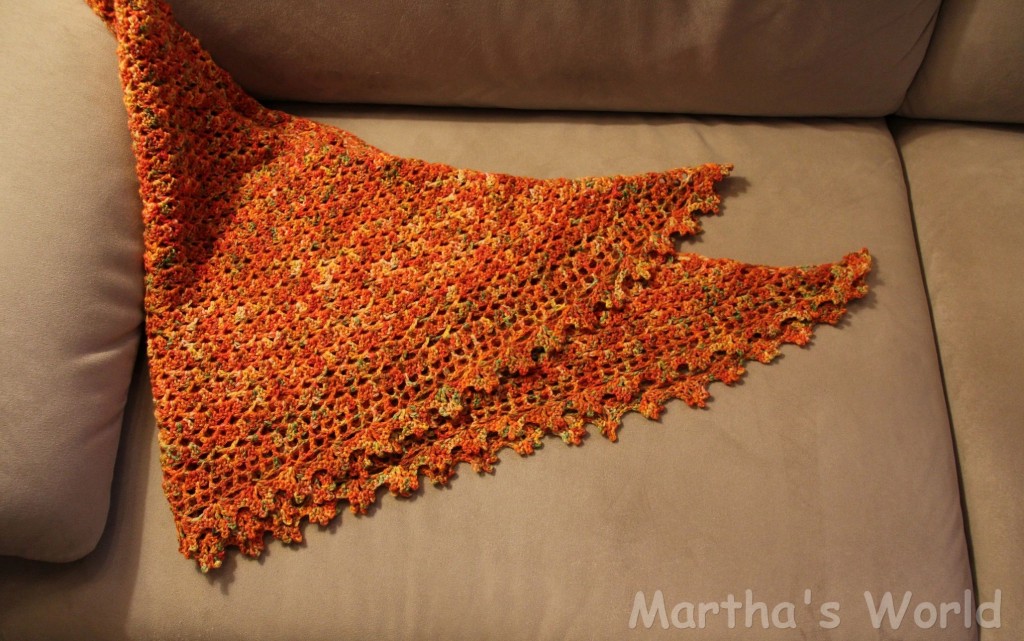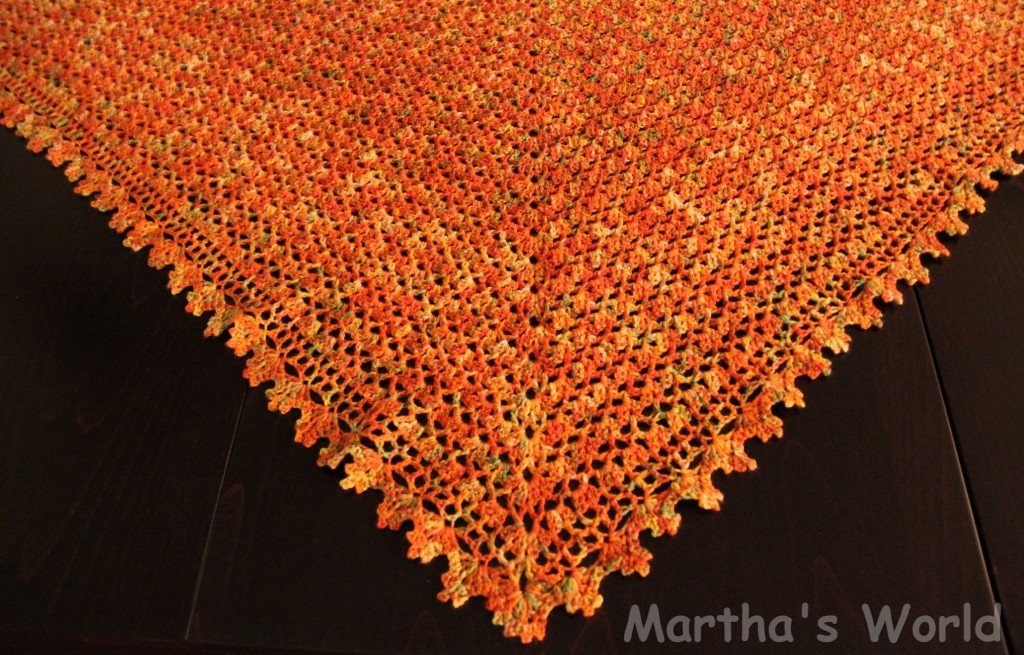 It was a pure joy to crochet this shawl, with this yarn, I must say!
That is all for today …. ummmmm, almost all! If you don't block, you are missing an important step.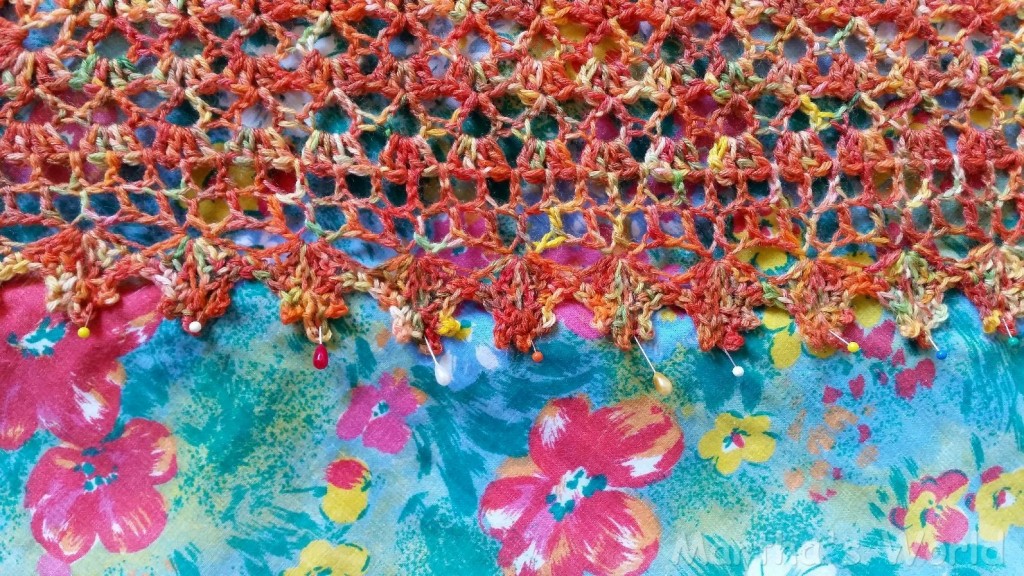 And  the important link – shawl pattern: Seems Like Old Times by Michele DuNaier. NB – I made few changes, as the variegated yarn doesn't like too many different stitches.
Enjoy!
Martha