I joined the 'International Friendship Blanket' group from The Netherlands .  I had never made a single Square before I found Facebook post about the 'swap',  but I joined without  thinking. I guess I like challenges!
These are my first 'grannies', as I use to call them before I found out that all squares  were not Granny Squares, but 'Motifs'  or Squares with names given by designers.
I had to do serious search until I found patterns that make exact 10x10cm and 15x15cm squares,  with the cotton I thought would make nice 'Grannies'.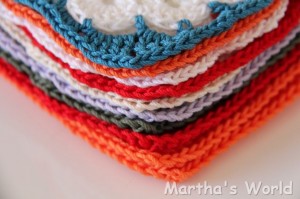 The ladies from my group don't know me 🙂 so I can post few pictures, and still keep my 'Grannies' secret from them.
Here are some of the squares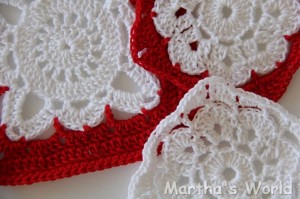 Of course I picked up some orange yarn!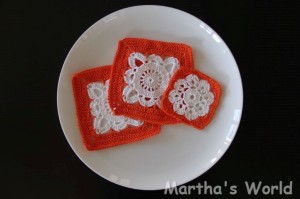 And finally  my favourite, snowflake square  ♥

Snowflake 
I hope my new friends will like the squares I made – I enjoyed every stitch!
Martha